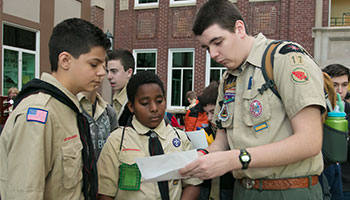 The mission of the Boy Scouts of America is to prepare young people to make ethical and moral choices over their lifetimes by instilling in them the values of the Scout Oath and Scout Law.
There's plenty of outdoor fun here in Three Fires Council. From Camp Big Timber in Elgin, Illinois to our summer day camps and weekend activities throughout the Council - you're sure to find an adventure just around the corner.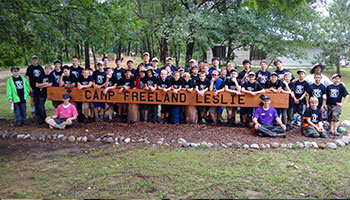 The Vision of the Three Fires Council is to support and implement the mission of the Boy Scouts of America through the exceptional delivery of local youth programs and outdoor activities. We are dedicated to bringing to life the Scout Oath and Law.
The Scout Oath
On my honor I will do my best to do my duty to God and my country and to obey the Scout Law; to help other people at all times; to keep myself physically strong, mentally awake, and morally straight.
The Scout Law
A Scout is trustworthy, loyal, helpful, friendly, courteous, kind, obedient, cheerful, thrifty, brave, clean, and reverent.
The Three Fires Council serves nearly 14,000 youth and Illinois across :
DeKalb County
DuPage County
Kane County
Kendall County
And portions of Cook & Will Counties
We serve our local communities through Three Volunteer-led Districts.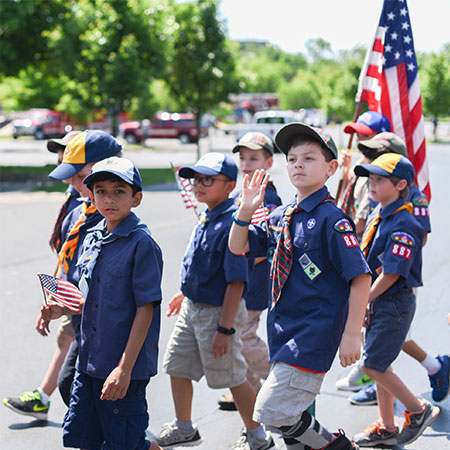 For over 100 years, Scouting programs have instilled in youth the values found in the Scout Oath and Scout Law. Today, these values are just as relevant in helping youth grow to their full potential as they were in 1910. Scouting helps youth develop academic skills, self-confidence, ethics, leadership skills, and citizenship skills that influence their adult lives. The Boy Scouts of America provides youth with programs and activities that allow them to:
Try new things
Provide service to others
Build self-confidence
Reinforce ethical standards
While various activities and youth groups teach basic skills and promote teamwork, Scouting goes beyond that and encourages youth to achieve a deeper appreciation for service to others in their community. Scouting provides youth with a sense that they are important as individuals. It is communicated to them that those in the Scouting family care about what happens to them, regardless of whether a game is won or lost. Finally, and perhaps most importantly, Scouting promotes activities that lead to personal responsibility and high self-esteem. As a result, when hard decisions have to be made, peer pressure can be resisted and the right choices can be made.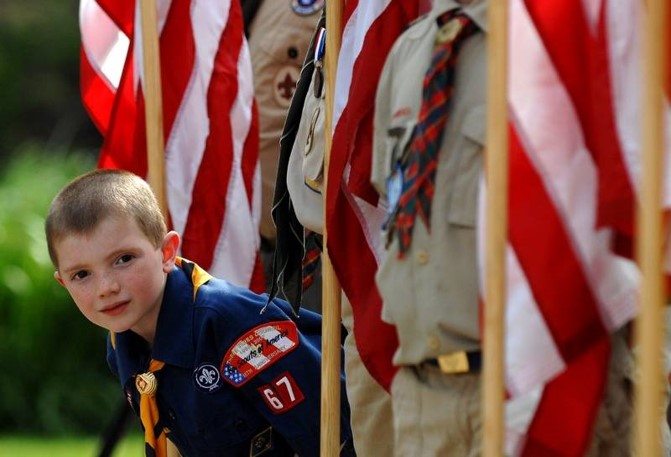 At the Unit Level - Packs, Troops, Teams, Crews and Ships
Units can use a variety of fundraising methods as long as they meet the guidelines set by the National Council and their local council and are approved by their unit committee and chartered organization. Most commonly, units are funded through:
Weekly or monthly dues paid by the member
Unit product sales such as popcorn
Chartered organization contributions
Other money-earning projects approved by the chartered organization
Units can use the funds they raise for any activities that are within the national and local council guidelines and that their unit committee and chartered organization approve. Most commonly, units use their funds for:
Unit activities such as camping and other activities
Program supplies for unit activities
Equipment such as tents, camp stoves, and pinewood derby® tracks
Advancements and awards such as rank emblems and merit badges
Boys' Life magazine subscriptions
At the Three Fires Council Level
Our Council is funded through:
Annual Giving Campaign TFC Gives donations
Special events - such as Merit Badge University, Sporting Clays Classic, etc.
Product sales such as popcorn and Scout shop retail
Legacies and bequests
Foundation grants
Local United Ways
Activity fees from summer camp, camporees, etc.
Proceeds from our retail Scout Shops
Investment income and endowments
Matching Gift Program
Memorial and Tributes
The Boy Scouts of America is the nation's foremost youth program of character development and values-based leadership training. Through our world-class programs, we bring together youth of every race, religion, ethnic background, and economic status in programs to develop character, citizenship, and fitness. Prejudice, intolerance and unlawful discrimination are unacceptable within the ranks of the Boy Scouts of America.
BSA National Standards
Three Fires Council, in concert with our Board of Directors, developed a Strategic Plan in 2015. The 3-year, living document captures the initiatives and outlines our execution priorities for improving service to our youth, the development of our camp and council properties and the delivery of our programs. In 2017 we have begun developing the Strategic Plan to carry us through the next few years. We will have more information available as this initiative progresses.
Learn more about Three Fires Council, our accomplishments, goals and objectives in our annual reports.