There's so much to experience through Scouting here in the Three Fires Council. We recognize that busy families are looking for exciting outdoor challenges, STEM learning opportunities, community service and leadership experiences for their Scouts, so we've gathered some important pages and links to help you plan and navigate your busy Scouting year.
Looking for more information on the benefits of Scouting? Need to find a Cub Scout, Boy Scout or Venturing unit near you? Search by program level, ZIP code and more. 
Anything you want to know about advancement. From Lion Cub to Eagle Scout, you can find it here.
"Once an Eagle. Always an Eagle." Get the latest information on advancing to the pinnacle of Scouting. Find the forms, guides and advice you'll need to help your Scout succeed along the Trail to Eagle.
TFC uses an event management system to register for our events and activities. Follow this link to make changes, print schedules and add additional Scouts to an existing registration.
Search events, dates and activities on our interactive Calendar. Find the perfect outing, fundraiser or advancement opportunity for your Scout. Register and pay for upcoming events.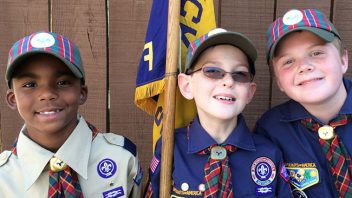 Shop all the latest outdoor gear. Pick up a gift for your favorite adult leader. Get uniform advice from our expert Staff and shop sales-tax-free at one of our two retail outlets in St. Charles and Naperville, Illinois.