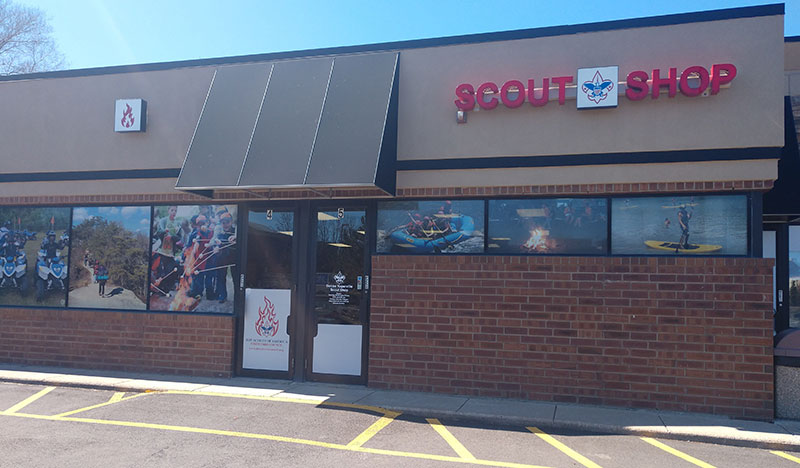 415 N. 2nd St. (Rt 31)
St. Charles, IL 60124
View Map
Hours
Shopping with us helps fund quality programs for the 14,000 youth of Three Fires Council.
We don't charge sales tax and you'll save up to 10.25%.
We have all the Official BSA supplies you need to outfit your Cub Scout, Boy Scout, Venturer and Explorer.
Don't pay big box store prices - we've got the hottest gear brands - including Osprey, Kelty, ENO, Eureka, Lodge and more.
You get personal help from professional Staff who know all the BSA Programs.
We take phone and email orders - pick them up or we can ship directly to you.