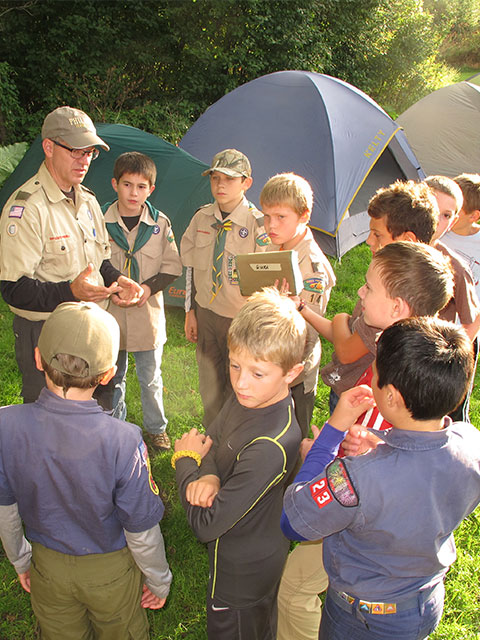 At every level, there are opportunities for improving the delivery of our Scouting program. As you progress through early leadership opportunities with your Pack, Troop, Crew or Post - to even more challenging roles at the District and Council levels - we're here for you. Find advanced resources for tracking advancement and unit activities. Dig deeper into the tools available from BSA National that will help you recruit youth and attract adult leaders. Get connected with the future of Scouting through the latest news and blogs. Wherever your journey takes you, we've got the resources to get you there.
Useful Links
ScoutingWire - Official Blog of the Scouting Movement
Scoutbook
Bryan on Scouting - Scouting Magazine Blog
BSA Marketing and Membership Hub
BSA Brand Center
Resources for the Chartered Organization
Advancement is the process by which youth members of the BSA progress from one rank to another. The process of advancing is designed to provide experiential learning and personal growth in a fun, safe environment. Though goal-oriented, our advancement program is not a competition. We recognize that our youth learn and gain experience at different paces and through different means. We've gathered many of the resources and links you'll need for your Scout's journey below.